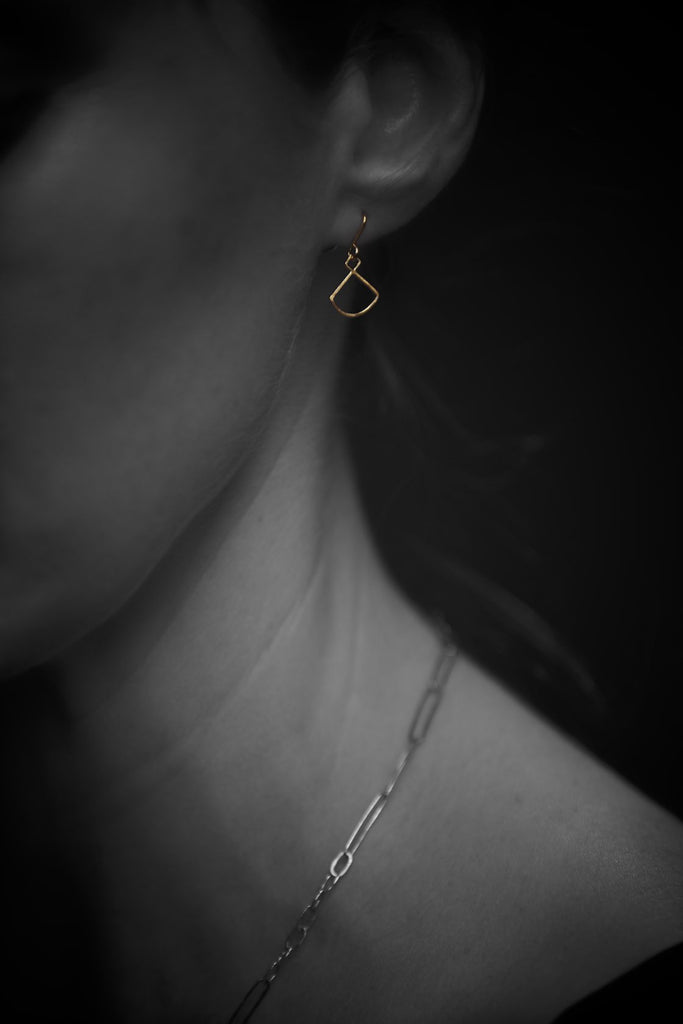 Miki Tanaka and Bob Schultz's collaborative collection ~ Ebony Gold.  Miki's 18karat gold handmade chains are crafted link by link into painterly compositions.  Bob's ebony precision turned parts have been carefully designed and assembled to move freely on the continuous gold soldered links.  The Ebony Gold collection is a unity of inseparable unlikely materials. 
Hand made in Bowen Island, British Columbia.
Ships in 5 to 14 days.