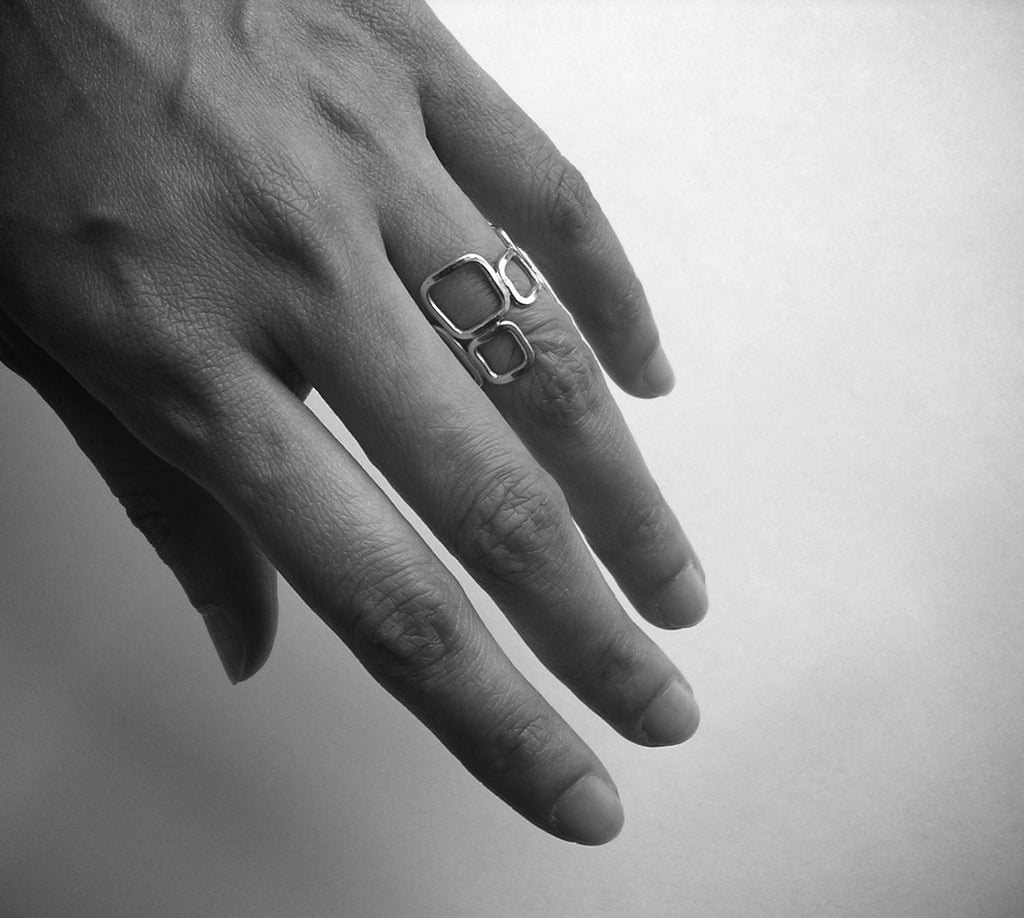 The collection is thoroughly hand fabricated from wire. The segments are hammered to shine. The collection evolved from a series of Miki's large scale abstract paintings. Crowds of metal resemble the people of the city, nature and dreams falling from the sky.
Hand made in Miki's studio, Bowen Island, British Columbia.
Ships in 5 to 14 days.