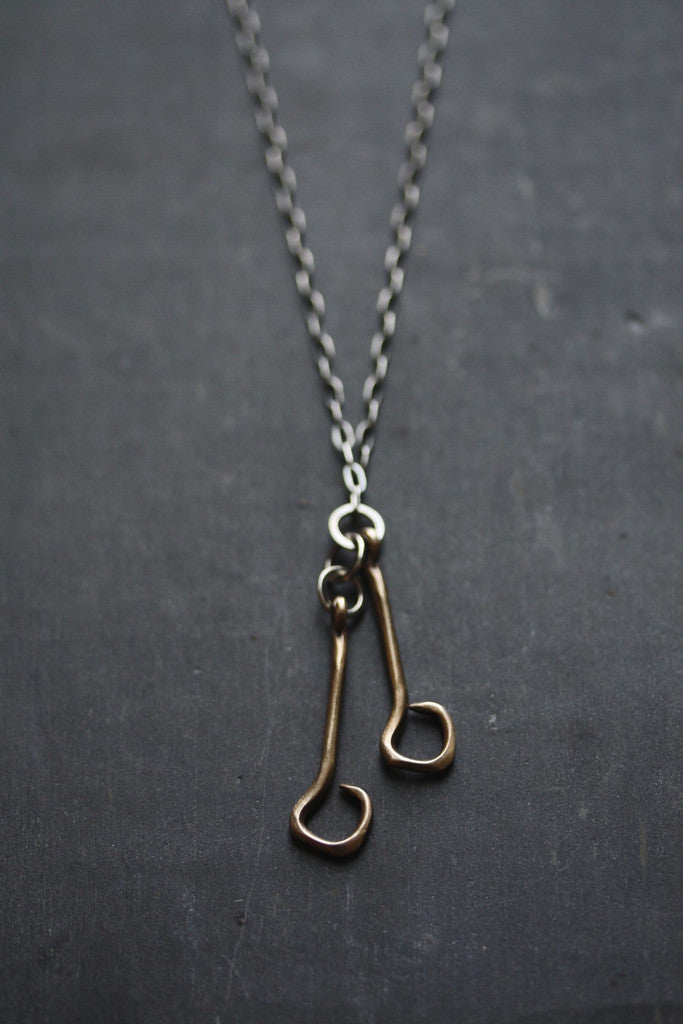 The hook has been our humble companion for thousands of years.  From hunter-gatherers to astronauts, the hook has been at our side and has helped us by performing unlimited duties.  
The hook is also a metaphor for situations we may be in.  We believe that it is hard to break away. However this trustworthy and hard working connection can also be released with an effortless gesture.
The hook is a symbol of strength and freedom.
Hand made in Miki's studio, Bowen Island, British Columbia.
Ships in 5 to 14 days.